The Book club is back !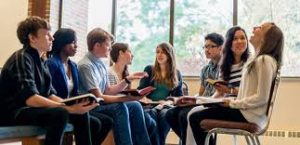 The very 1st session will be at the library on September 23rd 2016 at 1 pm !
If you like books or just want to start reading in English, come and meet us once a month at the library.
Our first meeting will be about Fairy Tales.
  Any enthusiastic student from school is welcome :
                    beginners, bookworms or young authors in Seconde, Première or Terminale
                             New members :  A quizz is at the library for you !

Grab on and join us on the 23Rd;
We are looking forward to meeting you all !
August 2016
The eighth story in the Harry Potter series is released!
Harry Potter and the Cursed Child
 June 10th:  Screening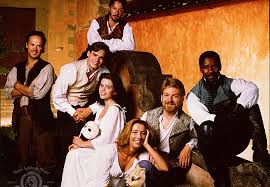 For our last session,  the members chose to watch Much Ado about Nothing directed by Kenneth Branagh:
Here is the trailer:    https://www.youtube.com/watch?v=bYj-2vFLbtc
We all enjoyed the actors and that lively comedy.
May 27th
How much do you know about William Shakespeare?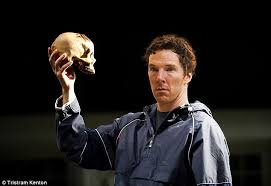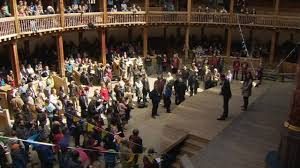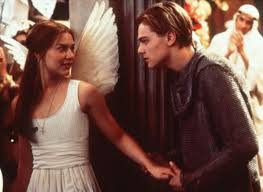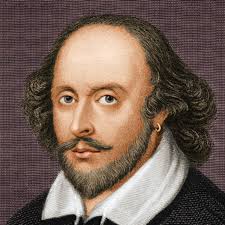 For the 400th anniversary of his death, the members dedicated this session to an extract from Twelfth Night and discussed a few of his numerous plays and cinema adaptations.

March 18th:  Saint Patrick's Special
Our assistant, Lucy told us about her Irish relatives and her favourite books.
We learned about a few famous writers such as James Joyce, Samuel Beckett, Oscar Wilde, C.S. Lewis…   literary techniques and started a writing chain.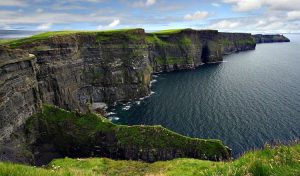 February 13th: Valentine's Special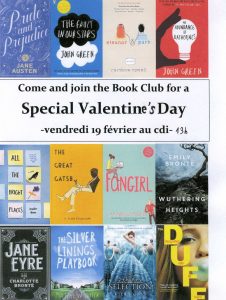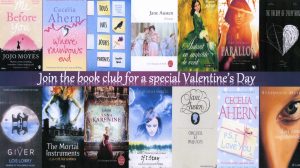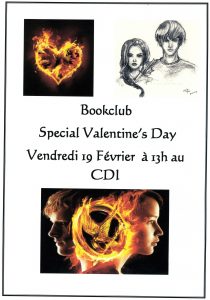 We discussed Romance for this special occasion,  some 'Chick-lit' like The DUFF (Designated Ugly Fat Friend), Attachment, Where Rainbows End, If I Stay,  and also mentioned a few classics of course, like Mme Bovary, if you are sick with slushy romantic fiction…
Big thanks to the girls for the outstanding posters and pancakes.
Friday, January 22nd 2016 !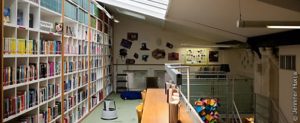 To celebrate the new year, the book club visited the American Library in Paris this time.  After a nice bus ride past The Opera Garnier,  le Grand Palais and la Concorde, we reached that small library containing more than 10 thousand volumes for young readers! One of the largest collection in Continental Europe! Our charming host, Celeste, made a short presentation to us and challenged us with a funny quizz around the place. Chop, chop! Our thrilled members successfully completed it and were awarded books and invitation for their fast answers. We all had a great time.
December 18th : Harry Potter Special !

Get ready  and let's apparate at 12:59 and three quarters !

A look back at what we loved about the Harry Potter Series, our favourite characters and passages. We took the Ultimate Harry Potter Quizz together and  talked about your last readings.
All participants did a great job. Thanks to Lucy for joining us and
Congrats to Slytherin for their awesome victory !
November 20th: Detective stories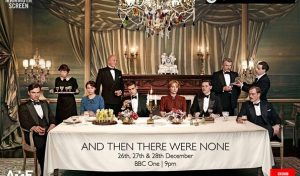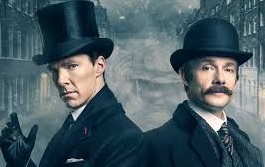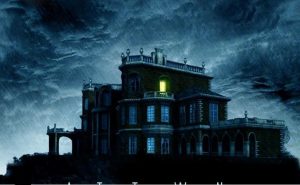 It was a pleasure to meet the enthusisatic members again.
Hercule Poirot / Sherlock Holmes happen to be still popular among teens.
Thanks for your comments about detective stories movie adaptations and the quick but funny try at Cluedo !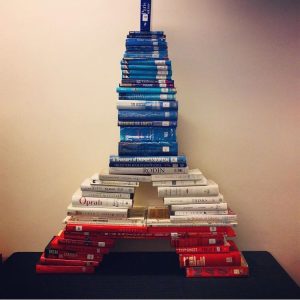 October 16th: Halloween Special
Come and share your biggest fears and treats !

We'll read through a selection of scary poems.
Among them, w'll e read Ten Little Indians and listen to Vincent.Vincent by Tim Burton
Next session will be devoted to detective stories and Agatha Christie, And Then they were None, paper version, this time .
September 18th        Welcome to our 1rst session !
The members completed the quizz : What reader are you ?
The host (Mrs Seknazi) briefly presented the goals of the book club.
We talked about what we liked reading and about book covers.
We mentioned:
The Portrait of Dorian Grey by Oscar Wilde as a surprising book
Soul Eater, a Japanese manga
and The Fault in Our Stars as a definitely emotional hit